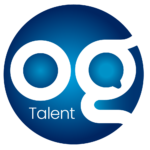 Position: .Net Backend Developer
Location: Remote, India
Duration: Full-time
Job description for Backend: C# developer
We are looking for a C# Developer who is well aware of API endpoints and their working. Responsibilities will include creating API endpoint using Microsoft .Net Core technology. The developer will work with front-end web developers to build all business-related logic.
Responsibilities:
Develop new features right from scratch
Build reusable code and libraries for future use
Ensure the technical feasibility of API.
Optimize applications for maximum speed and scalability
Assure that all user input is validated before processing and saving to the database
Collaborate with other team members and stakeholders
Skills and Qualifications:
Expertise in C#,.Net Core Web API, SQL
Strong understanding of Entity Framework/Linq, its quirks, and workarounds
Knowledge of SQL queries and stored proc.
Basic understanding of azure storage(blobs, queues, tables) and Microsoft technologies.
Knowledge of .Net Core Web API and Entity framework is mandatory