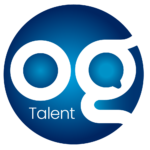 Position: Operations Consultant 
Location: Pune,MH
Duration: Full-time
EXPECTATIONS AND TASKS
We are looking for an experienced Operations Consultant having outstanding communication and presentation skills. Analytical bent of mind, multi-tasking skills, exposure to suppliers, and vendor management is an added advantage. Working in a fast-paced setup and dealing with challenges is key.
RESPONSIBILITIES
Manage purchasing activities with all strategic suppliers • Manage existing and new vendors and third-party supplier contracts & Change requests
• Fieldglass set up for individual engagements
• Create Purchase order and staffing in ESP tool
• Validation and troubleshooting of invoices & Payments
• Monthly time sheet and Event approval
• Accounting and controlling (time recording management, cost allocation procedures)
Supplier Onboarding & Selection
• Co-ordinate and support selection of Supplier & Supplier candidate per deal
• Maintain valid C-users in the regions
• Assign and approve right system access (ESP, BCP, ISP) and RSA token
Supplier Performance Management
• Measure Metrics (Qualitative and Quantitative and check, KPIs, Bandwidth, Risk, etc.)
• Monthly governance calls with supplier: Monthly business reviews: tickets, monthly volume, feedbacks, SLA's, etc.
• Weekly call about current topics/ issues with Delivery Executives, CAS BO, CDM and Supplier DL: Discuss any open topics, issues and arrange further alignments
Supplier Sub- processor list
• Help maintain valid Sub-process list in the SAP trust Center for CAS engagement
Reporting
• Service Level report – IRT & ST
• Quality Assurance task (QAT)
• Active list of C-users
• RSA Token Assignment
• Exceptional approval and spend analysis per supplier
Support New Engagements
• Work closely in collaboration with Solution Center on New deals
• Check capacity & skill availability within the partner network
• Support Transition Manager in successful Knowledge transfer and transition
EDUCATION AND QUALIFICATIONS / SKILLS AND COMPETENCIES
• Academic qualification: Post Graduation / Master's Degree like MBA is preferred
• Great communication skills and a high degree of adaptability – Flexibility and willingness to learn and explore new things
• Strong analytical and problem-solving skills, time management skills
• Knowledge of standard office administrative practices and procedures
• Ability to thrive in a complex and fast-paced environment with many competing priorities
WORK EXPERIENCE
• 3-5 Years of relevant experience.
• Experience related to Project Operations/ Management
• Majors in project management, strategic management, organizational development, controlling is a plus