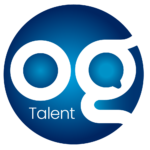 Position: Operations Manager
Location: Santa Clara, CA
Duration: Full-time
Industry: Construction
Our client is growing and seeking an experienced senior leader, with a healthy balance of strategy and people leadership skills, to take on the role of Operations Manager/Integrator for our well-established, second-generational construction services business. This role is a conduit between the Visionary and the Leadership Team and will be responsible for aligning the core functions of the business around a shared vision, driving the execution of the plan, and creating a healthy and cohesive organizational culture.
This role of the Integrator will oversee the successful integration of all core business operations, maintaining the disciplined execution of the company's operating system, and safeguarding the financial viability and sustainability of the business. This seat will understand individual department needs, working with the leader of each department to ensure that they align with the business strategy to ultimately drive results by building healthy and cohesive teams. The role of Integrator also has the unique position of removing obstacles and driving organizational development in line with the long-range plans for the business.
We are looking for a deeply experienced and adaptable leader who builds trust quickly and has a proven track record of successfully driving organizational growth over time. If you are a highly motivated, people-focused, and results-oriented leader who enjoys developing strong foundations of structure and systems to support long-term organizational growth, we'd love to talk with you!
Here are some things we want to know about you:
Do you love identifying the strengths of others and supporting their growth?
Can you build structure and systems within an organization to support growth?
Do you lead by example and walk the talk?
Are you a strategic thinker, well organized, and always prepared?
Can you effectively translate the CEO's vision into action and mobilize execution of it?
Do you have the ability to build trusting relationships and inclusive teams?
Do you enjoy working with the CFO to create organizational clarity for data-based decisions?
Do you have 10+ years of experience in the construction industry?
In order to succeed in this role:
you will need to have 5+ years of experience in senior leadership roles
a proven track record of success in building scalable organizations.
You will need a lot of personal initiative, coupled with a sense of competitive drive and ambition, in order to carry the leadership team through changing market conditions.
The construction industry is experiencing significant change and evolution, so it is important that you be able to find a healthy balance between building structure, and staying responsive to changes in the industry.
In order to build a high-performing leadership team, you will need strong coaching and development skills to help build the capacity of the team and support their growth.
At the core, one of the most important skills that you will require in this role is to manage multiple priorities and solve complex problems quickly, and with confidence.
Construction industry experience will definitely assist you in this role, however, a hunger to learn and an ability to learn quickly in this role will be key to getting off to a flying start.