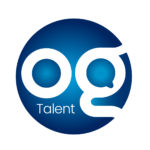 Website Optizm Global
Position: SAP Basis Consultant (1+ years)
Ability to perform Admin activities, system copy and system installation, upgrade activities
Knowledge/Experience in moving transports, scheduling jobs in production
Ability to troubleshoot/analyze and resolve technical problems
Applying support packs on ABAP and JAVA systems
Understanding of Kernel upgrades
All systems configuration of RFC connectivity
Maintaining and majoring Availability systems: Perform Health Checks production /Non-production
Maintain documentation on system configurations, maintenance processes and schedules
Ensure adherence to regulatory and compliance requirements within SAP Systems Infrastructure and Architecture.
Participate in providing 24×7 support on rotational basis to ensure operations of these critical systems for different customers
Should have strong technical foundation and strong problem solving skills
Willing to work in shifts
Personal Skills:
Self-starter with ability to acquire new skills autonomously.
Strong oral and written communication skills, strong interpersonal, leadership, and team-building skills with the ability to interact effectively with all levels of the organization.
Good team player and quick learner.
Ability to research and resolve issues.
Ability to handle multiple priorities, communicate task status clearly and meet deadlines with minimal supervision.
Education:
Graduate in Engineering / Computer science / Information systems / Computer applications
Location: Pune