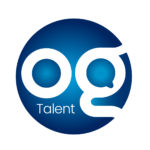 Website Optizm Global
Solution Manager - SOLMAN 7.1, 7.2
3+ yrs relevant exp.
Position: Solman Consultant (3+ Years)
Strong experience in Solman 7.1 and 7.2
Strong experience in SAP Solution Manager, and specialization in the Application Life Cycle
Configuration of SAP Solution Manager
Incident Management (ITSM)
Change Request Management (CHARM)
TechMon/Business Process Monitoring
Solution Documentation – RBPD
Project Roadmap Creation
MOPZ and EWA config of the managed system
E2E, RCA
Production Support and resolution of solution manager issues on a daily basis.
Experience on SLD Configuration, CCMS, SMD Agent and Wily
Experience System Preparation Basic Configuration Managed system configuration
Candidate must have experience in installation, configuration, and upgrade experience in SAP SOLMAN
Should have an end to end implementation experience with SAP Solution Manager.
Participate in providing 24×7 support on a rotational basis to ensure the operations of these critical systems for different customers.
Support IT audit activities, analyze results and provide remediation which results in improved compliance to standards and controls for all internal and external regulatory requirements.
Desired Skills and Experience
3 or more years of experience managing SAP technologies as a basis administrator in a medium or large size firm.
Ability to prioritize tasks, work independently, and proceed with objectives with minimum supervision.
Must be capable of working flexible hours sometimes under pressure of aggressive deadlines.
Ability to collaborate with other team members working remotely from various locations.
Must have strong technical foundation and strong problem-solving skills.
Proficient understanding of SAP technologies and applications.
Personal Skills:
Self-starter with the ability to acquire new skills autonomously.
Strong oral and written communication skills, strong interpersonal, leadership, and team-building skills with the ability to interact effectively with all levels of the organization.
Ability to research and resolve issues.
Ability to handle multiple priorities, communicate task status clearly and meet deadlines with minimal supervision.
Flexibility to travel to customer sites is must (both in India and other countries)
Education:
Graduate in Engineering / Computer science / Information systems