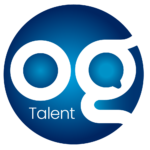 Position: SAP Techno-Functional Lead with WM Experience
Location: Mooresville, IN/Jacksonville, FL/Memphis, TN
Duration: 12+ months contract
Job Summary:
We are seeking an experienced SAP Techno-Functional Lead with WM (Warehouse Management) experience to join our team. The ideal candidate will be responsible for analyzing, designing, and implementing solutions that meet our business needs. As a techno-functional lead, you will work closely with our business users, vendors, and other IT team members to ensure that the SAP WM system is functioning effectively and efficiently.
Key Responsibilities:
Analyze, design, develop and implement solutions to meet business needs using SAP WM module
Collaborate with business users to gather and understand requirements
Provide technical and functional expertise for SAP WM module
Configure, customize and enhance SAP WM functionalities
Develop test scenarios and perform unit, integration, and regression testing
Ensure data accuracy and consistency within the system
Develop and maintain documentation related to the SAP WM module
Train end-users on the system functionalities and provide support as needed
Manage and lead a team of developers and analysts
Provide timely status updates and progress reports to project stakeholders
Participate in project planning and estimation
Qualifications:
Bachelor's degree in computer science, information technology, or a related field
At least 8 years of SAP techno-functional experience with expertise in the SAP WM module
Hands-on experience with configuration, customization, and enhancement of SAP WM functionalities
Experience in leading and managing a team of developers and analysts
Strong understanding of business processes related to warehousing and inventory management
Experience in integrating SAP WM with other SAP modules such as MM, SD, and FI/CO
Strong analytical, problem-solving, and decision-making skills
Excellent verbal and written communication skills
Ability to work in a fast-paced environment and manage multiple tasks simultaneously
SAP certification in the WM module is preferred
If you meet the above requirements and are passionate about delivering high-quality solutions, we encourage you to apply for this exciting opportunity as a SAP Techno-Functional Lead with WM experience.