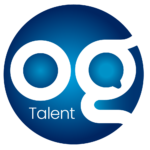 Website Optizm Global
Position: Sr. DevOps Engineer
Location: Remote, India
Duration: Full-time
Job Description:
The Senior Development Operations Engineer is a member of the Development Team and works closely with other internal teams to build security, reliability, and scalability into the development life-cycle. He or She is a leader of operations and processes improvements activities (including analyzing, planning, and executing) and brings knowledge, skills, and experience to guide the team on good operations practices and make sure all processes run smoothly and predictably.
The ideal candidate has a Growth Mindset and a keen interest in Development Operations, working closely with Software Development Engineers to automate and streamline processes to enable feedback to developers from Continuous Integration, Deployment, and Delivery pipelines.
Job Description Core Responsibilities
Analyze, design, implement and validate strategies for continuous integration, build, test, and deployment for cloud-based infrastructure.
Design and implement automated, dynamic environments to support the needs of development teams.
An awareness of the wider development infrastructure and possibilities of further automation and simplification.
Support day-to-day production operations.
Support integrations between the tools used by developers to queue jobs for the pipeline.
Implement & Design CICD pipelines using Github, Jenkins, uDeploy, puppet & container solutions such as Docker, and Kubernetes.
Participation in Agile / Scrum events such as daily standups, sprint planning, and retrospective meetings.
Supporting the team throughout the development process, as needed.
To always enhance and improve upon current processes.
Desired Skills and Experience
Jenkins
Terraform
Kubernetes and Docker
Security awareness
Windows/Linux knowledge
PowerShell, CLI, or Batch/BASH scripting
Excellent communication skills verbal & written
Hands-on 5 plus of experience
Preferred
Elasticsearch/Logstash/Kibana knowledge
Both AWS and Azure experiences are preferred but not required.