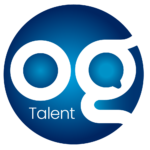 Job description
We have an urgent opening for the position of Sr. Sybase DBA, based in Pune with us at Optizm (www.optizmglobal.com); selected candidates will be working at our client site in Pune. Here is the JD for your reference. Please share your updated MS Word resume ASAP to proceed further. Also, let me know your current CTC, Exp. CTC and Minimum notice to join us in Pune.
Requirement:
Job description: (Database Consultant, SAP ASE, SRS, and IQ) Relevant Experience: 5-8 years
Job Requirements:
SAP ASE:
Understanding SAP ASE, Backup Server
Basics of ASE installation and directory structures.
ASE processes and tasks
Monitoring Errorlog, taking action on long-running processes, blocking processes 5. User and login management.
User object deployment.
Running database backups upon request.
Database refresh (from production to non-production)
Database space management.
SAP Replication Server:
Basic understanding of replication servers
Understanding different replication topologies
Monitoring replication flow and troubleshooting
Monitoring replication queues and stable devices
SAP IQ:
Basic understanding of SAP IQ,
IQ indexes and their usage
SAP IQ space management
Monitoring IQ user tasks.
Location: Pune
Education: Graduate in Engineering, Preferred Computer Science/Information Systems Working Hours: 7:00 p.m. to 3:00 a.m IST.