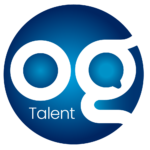 Website Optizm Global
Job Summary:
The Startup Technical Recruiter will identify, recruit, screen, and present good candidates for technology positions, collaborating with hiring managers to set realistic technical requirements.
Duties/Responsibilities:
Collaborates with hiring managers to understand the needs and roles to be filled; reviews job descriptions for vacancies.
Identifies the most effective methods for recruiting and attracting candidates.
Drafts recruitment advertisements; posts and/or places ads in the most effective digital media for open positions.
Identifies appropriate candidates and assesses their qualifications through review of their resumes, interviews, and other forms of communications.
Interview potential candidates
Expert in LinkedIn RPS, and other resume portals
Must have experience in working on Industry Applicant Tracking Systems
Maintains contact with candidates to keep them apprised of the status of their applications.
Vets potential employees' credentials.
Provides advice to hiring managers regarding salary negotiations with final candidates.
Facilitates contacts by creating and maintaining a presence in the technical/industry community and marketplace.
Performs other related duties as assigned.
Required Skills/Abilities:
Excellent verbal and written communication skills.
Excellent interpersonal skills.
Thorough understanding of technology, technical roles and technical skills.
Thorough understanding of recruiting methods and best practices, as well as applicable policies and federal, state, and local employment laws and regulations.
Proficient with Microsoft Office Suite or related software.
Education and Experience:
Bachelor's degree in related technical and/or human resources field required.
At least three years of related recruiting experience is required, with prior experience in technical roles a plus