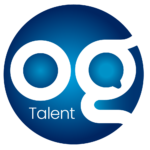 Website Optizm Global
Position: Azure Support Network Engineer
Location: Remote
Duration: Full-time
Job Description
Collaborate with team members of the development team and project managers to deliver solutions that surpass client expectations
Knowledge of Active Directory, DNS, LAN/WAN, IP addresses, and administration to complete a variety of projects
Consulting and documentation skills to complete project-based work.
Good written and verbal communication skills.
Troubleshoot, isolate, and diagnose common problems network/systems problems, either alone or as part of a team
Experience/Knowledge must be sufficient to perform the required responsibilities/job duties in the normally accepted manner.
Bachelor's degree in computer science or a related field preferred.
Experience in 7x24x365 production operations, working in a team environment with the ability to function with independent discretion during rotating shift work, and resolve and manage problems immediately.
Expert in the understanding of Networking, configuring cloud Firewalls is a Plus, Understanding of Azure Networking and Azure Active Directory
Experience with the Azure platform; Azure IaaS offerings, Azure PaaS offerings, Azure Portal, PowerShell ( read JSON in PowerShell and KQL output), Azure Resource Manager, and/or Application Insights is a Plus.
Understanding of Azure Networking and Azure Active Directory
Knowledge of Monitoring tools (Application Insights, New Relic, StatusCake Azure Alerts & PagerDuty)
Supporting a highly available environment for a SaaS or cloud service provider is a plus.
Experience with .NET CMS and Commerce (in Cloud role) is a Plus.
Experience developing, configuring, and managing cloud-based systems supporting enterprise web-based applications
Use ticketing system to manage customer support requests and escalation, Knowledge of workflow tools (e.g. Atlassian).