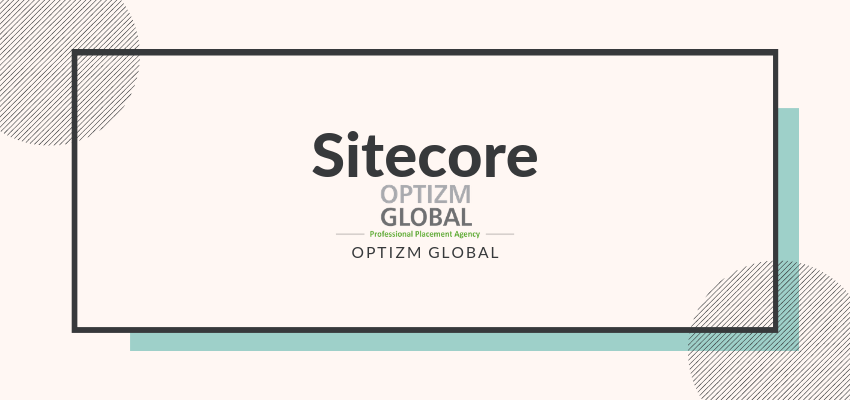 A content management system (CMS) is an application that helps businesses in easily developing a website, managing content (text, images, videos), and some additional tasks like integrating basic SEO practices (change of META Tags, ALT attributes, or mobile readiness). The world of CMS is being ruled by WordPress (an open-source CMS based on PHP and MySQL).
Sitecore, on the other hand, is a .Net based enterprise CMS that enables developers and content managers to have complete control over all aspects of content publishing, distribution, marketing, and all these in a heavily personalized form. Though, Sitecore claims to be a CXP (customer experience platform) with powerful social media integration, e-commerce readiness, and AI-powered features.
Sitecore Experience Platform (XP) = Sitecore Experience Manager (XM) + Sitecore Experience Database (xDB)
This is the key product by Sitecore, which is a blend of the powerful Sitecore Content Management System, Sitecore Experience Manager (XM), and Sitecore Experience Database (xDB). It comes with in-built machine learning capability powered by Sitecore Cortex and incorporates all essential tools one needs to manage every aspect of digital marketing.
Customer Intelligence via xDB
Sitecore is not just a CMS, it has a powerful marketing platform equipped with futuristic features. One of the prominent benefits of using Sitecore is Contextual Intelligence. It helps in knowing your visitors (prospective customers) in a better possible manner. The xDB does the job of collecting customer experience data from every possible source and creates a customer profile (kind of a Buyer Persona) known as Experience Profile (xProfile). With every customer interaction, xProfile becomes richer and more useful and helps in catering customers in a way they would love.
Unforeseen Personalization with XM
Sitecore Experience Manager enables unforeseen personalization experience for website visitors. XM powered CMS can deliver the right content to the right audience, creating a custom experience for the website visitors. It helps in increasing the rate of engagement and visitors loyalty. Some of the extremely helpful features of the XM are:
Multichannel customer experiences
In-session personalization
Personalized headless CMS
Multilingual and multicultural content capability
No doubt global leaders like AmEx, Dow Chemicals, L'Oréal, Canon, P&G, and Suzuki, etc. are trusting Sitecore to deliver personalized consumer services. Sitecore is gaining popularity as a leading CMS, and it is unbeatable in the benefits and features it offers for AI-powered websites.
Why A Career In Sitecore Development Is A Great Choice?
In the earlier part of this post, we discussed why Sitecore is the future of CMS based web development. Sitecore is the extensive solution for enterprise CMS needs, so more and more brands will adopt it in the future to offer a customized experience to their audience. Since it is a platform for future-ready websites, more than 5200 global brands trust Sitecore for their CMS requirements and this number is increasing with every passing year. Therefore, the demand for experts in Sitecore development and customization will also increase. By acquiring mandatory skills to excel in Sitecore development, one can have a great leap in their professional career in web development.
People with relevant skills in Sitecore development looking for great career opportunity can browse through the Sitecore openings we have and submit their resume.
I am an Entrepreneur and Angel Investor. Board Member of TiE SoCal Angels Fund, and CEO @ Optizm Global, the executive search firm. We are a Right Fit Recruitment & Placement Agency.
I'm the Co-Founder of "StartupSteroid" the platform to connect founders with investors.
As an Angel Investor I look for Business Plan, Cashflow, Core Team, Board of Advisors, Secure IP, Quality Investors, Monetization Models, USP, Scalability, Strong Returns, Growth Market, and Board Role.