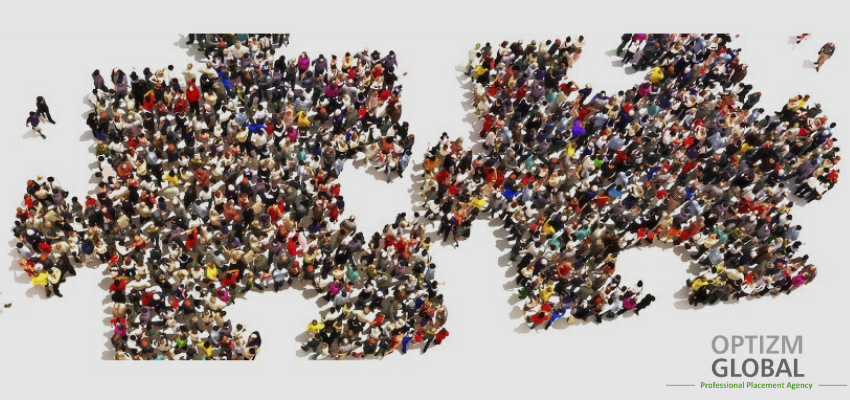 It doesn't make sense to hire smart people and tell them what to do; we hire smart people so they can tell us what to do. ~ Steve Jobs
This popular quote by a tech-legend like Steve Jobs sums up the benefits of acquiring the right talent for an organization. It is hard to predict the future but being ready for the challenges waiting ahead in the future gives a competitive advantage and helps a business owner avoid roadblocks. Talent acquisition is among the primary needs for a global organization who doesn't want to lag behind in the race of growth.
What Is Talent Acquisition?
Talent acquisition is a process of identifying and acquiring the human resources with the right skill set and, most importantly, the right cultural and personality fit who are ready to build a long-term career with your organization.
Why Talent Acquisition Is Important?
People who are not aware of global HR practices might not distinguish between recruitment and talent acquisition. However, business owners, CEOs, and HR heads with futuristic approach understands its importance. A few benefits that make talent acquisition services important for any business are as follows:
Talent Acquisition Strategy Impacts Future Success
Having the right talent is vital for the growth of any business (big or small). Without the right set of resources to carry out crucial business functions, no business can expect to achieve upwards growth. With an appropriate talent acquisition strategy, a business can not only prosper in present but also secure its future plans.
Talent Acquisition Saves Time and Money
Recruitment is a time and cost-intensive process. According to a study by the Center for American Progress (CAP), the average cost of replacing an employee is approximately 20% of their annual salary. In order to fill an open position, a company has to shell out money for advertisements, job portals, and headhunters. In addition to this cost, application and interview process takes time and finalizing a right candidate in a day or two is never possible. The notice period of hired resource and case of wrong hires are also not rare. All of this together makes a serious dent on a company's budget and takes its own time. With a right talent acquisition strategy, or by partnering with a talent acquisition expert businesses can save time and money both.
Talent Acquisition Provides Competitive Advantage
Without a skilled and experienced workforce to carry our necessary business functions, managing a business is kind of a struggle. It impacts overall productivity, customer satisfaction, and affects revenue flow directly. A futuristic talent acquisition strategy makes sure the right pool of talent is available at all time offering a competitive advantage.
Talent Acquisition Goes Beyond the Active / Available Candidate
As a talent acquisition professional myself, I find it the most important benefit for an organization. It helps in attractive passive candidates too, who are not currently ready for a job change. I came across several such cases where a candidate was neutral towards an open position (on the same level of hierarchy he was presently working on) when contacted for the first time. However, the same candidate expressed his willingness to make a move if a better role is presented to them.
Conclusion
The process of talent acquisition is different than recruitment. Recruitment focuses on filling immediate vacancies within the organization, whereas talent acquisition takes care of the long term hiring strategy aligned with the organizational goals and forecasting.
Recruitment helps in filling immediate openings. However, talent acquisition not only takes care of the open positions but also takes care of possible future positions in accordance with the long-term needs and growth plans of a company.
I am an Entrepreneur and Angel Investor. Board Member of TiE SoCal Angels Fund, and CEO @ Optizm Global, the executive search firm. We are a Right Fit Recruitment & Placement Agency.
I'm the Co-Founder of "StartupSteroid" the platform to connect founders with investors.
As an Angel Investor I look for Business Plan, Cashflow, Core Team, Board of Advisors, Secure IP, Quality Investors, Monetization Models, USP, Scalability, Strong Returns, Growth Market, and Board Role.