Undeniably AI is greatly affecting the recruitment process. AI is efficient in matching keywords on CVs and it is capable of sifting through large volumes of applications and optimizing the scope of job ads. But in actuality, these are not the only jobs a recruiter does. Instead, these are just a few services rendered by AI for a recruiter. And it does seem unlikely that a true recruitment consultancy can be replaced entirely by Artificial intelligence.
A recruiter is expected to completely understand their client's needs. These needs include more than just skills. They would like to employ people whom they know. They would like to know about their work ethic, the type of person he or she is and also their goals and their ambitions. As of this moment AI has not achieved to that level of detail. So we can safely conclude that humans are required for the decision-making process.
It is understandable that a number of professionals are fearful that AI could take over their jobs. They might cite the example of chatbots. The fact remains that chatbots are able to handle mundane conversations, and it's sufficient to make the most seasoned of recruiters doubt their own abilities. We are living in an era where everything seems to get automated. What about recruiters? Will they be out of work soon?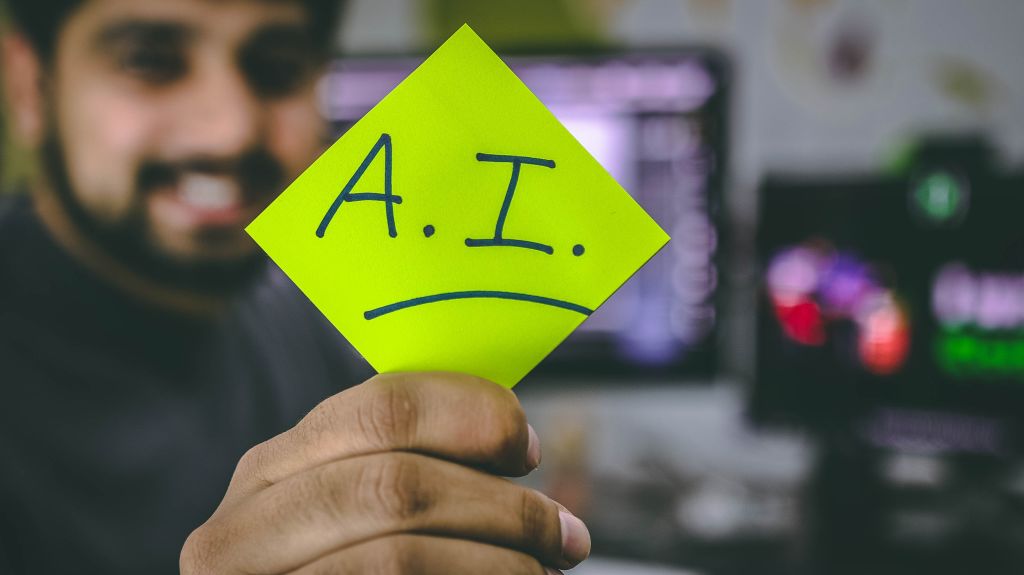 JOB POSTING
The truth is that it all starts with a job posting. Finding out whether a company needs to hire someone is not a decision made by AI. It is someone identifying the need and expressing it to the higher authority or to the HR; both of whom are humans, not Artificial Intelligence. Therefore this job of identifying the need would continue to require a recruiter.
On the other hand, AI can be programmed to help in writing job posts with the aid of Natural language Generation machines. But the fact remains that it works more like a translator. In other words, it can only manage to handle basic communications with basic grammar. At the same time, applicant tracking systems (ATS) could do a better job at skimming the web to collect, compare and compile job posts with greater speed and accuracy than that of a recruiter.
SOURCING AND SCREENING
Finding the right candidate in today's digital world is both ridiculously challenging and incredibly easy. With so many different channels to source candidates from social media, to personal networks and job postings, you have to be extremely calculated to be an effective recruiter. And for that reason, Artificial Intelligence seems like the clear winner in the category of sourcing and screening prospective candidates because it can process great amounts of data while analyzing scores of secondary sources of data.
NO RECRUITER, NO HIRE!
Essentially, the world would not revert to paper and pen applications. Surely technology would be used perhaps throughout the hiring process, but it will never replace the human relations which are essential to foster a worthwhile and positive employment experience. The recruiter has and will be the first touch point.
Artificial intelligence should be used to enhance the candidate's experience but should not completely substitute the human element. In the end, however, although the recruitment world has constant emergence of new technologies, emotions, personal relationships and opinions are all vital elements of recruiting which is only possible with people. Instead of being a threat to the recruiters, AI can complement their work with its services.
Despite all the benefits of Artificial Intelligence, AI can never replace the human experience. Recruitment is a people business. While AI has made the process of sourcing, profiling and choosing the right candidate more proficient, AI lacks a sense of judgment, which only a human with years of experience can possess.
AI can select a candidate that seems perfect on paper, but perhaps be lacking some quality that a company is looking for. Therefore, only a recruiter can rightly determine if a candidate is a right fit for an organization.
I am an Entrepreneur and Angel Investor. Board Member of TiE SoCal Angels Fund, and CEO @ Optizm Global, the executive search firm. We are a Right Fit Recruitment & Placement Agency.
I'm the Co-Founder of "StartupSteroid" the platform to connect founders with investors.
As an Angel Investor I look for Business Plan, Cashflow, Core Team, Board of Advisors, Secure IP, Quality Investors, Monetization Models, USP, Scalability, Strong Returns, Growth Market, and Board Role.